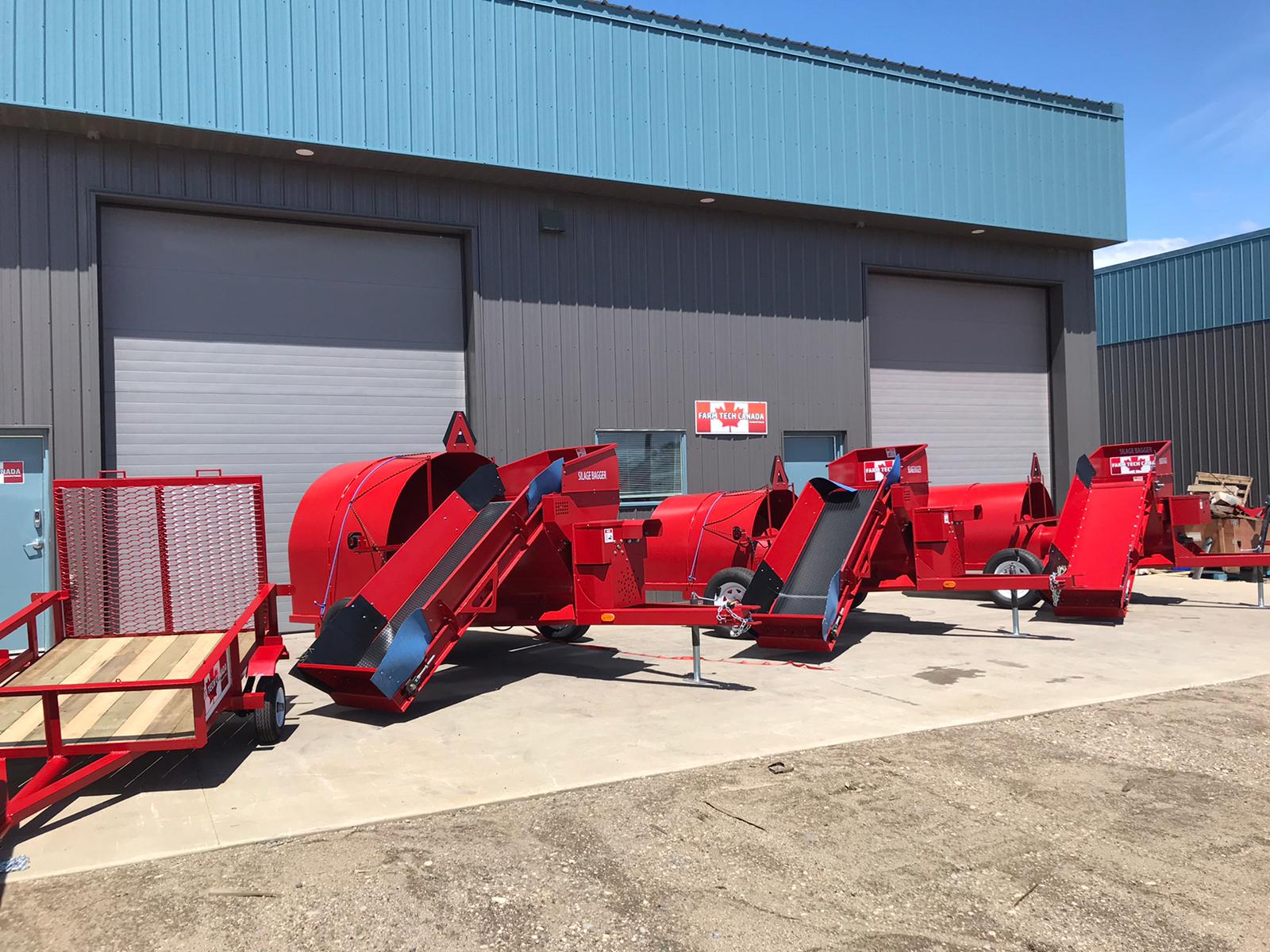 FARM TECH CANADA IS A FAMILY BUSINESS PRODUCING OF INNOVATIVE AND SPECIALIZED AGRICULTURAL EQUIPMENT. STARTED IN 2016 IN PORTAGE LA PRAIRIE, MANITOBA, CANADA, MANUFACTURING 1 MODEL OF SILAGE BAGGER. BY LISTENING TO CUSTOMER, IS CONSTANTLY IMPROVING AND GROWING TO ADDRESS YOUR PRESENT AND FUTURE NEEDS. TODAY WE ARE LOCATED IN MORDEN, MANITOBA AND HAVE 7 DIFFERENT MODELS.
MISSION
OUR MISSION IS TO CREATE INNOVATIVE SOLUTIONS IN STORAGE, PROVIDING FARMERS USEFUL, AFFORDABLE EFFICIENT AND QUALITY AGRICULTURAL EQUIPMENT. HELPING FARMERS TO ACHIEVE BETTER RESULTS.
vision
BE AS A BENCHMARK WORLDWIDE IN SILAGE STORAGE, WITH DEALERS ON ALL CONTINENTS.
OUR LOCATION


We are located in Morden, MB, a rural city located 130 km from Winnipeg, the capital of Manitoba in Canada.
We are close to Usa Border in Minnesota and North dakota.
186, COCHLAN DRIVE MORDEN- MANITOBA - CANADA POSTAL CODE: R6M 1G5
PHONE: 1(204) 823-3641
E-MAIL: info@farmtechcanada.com