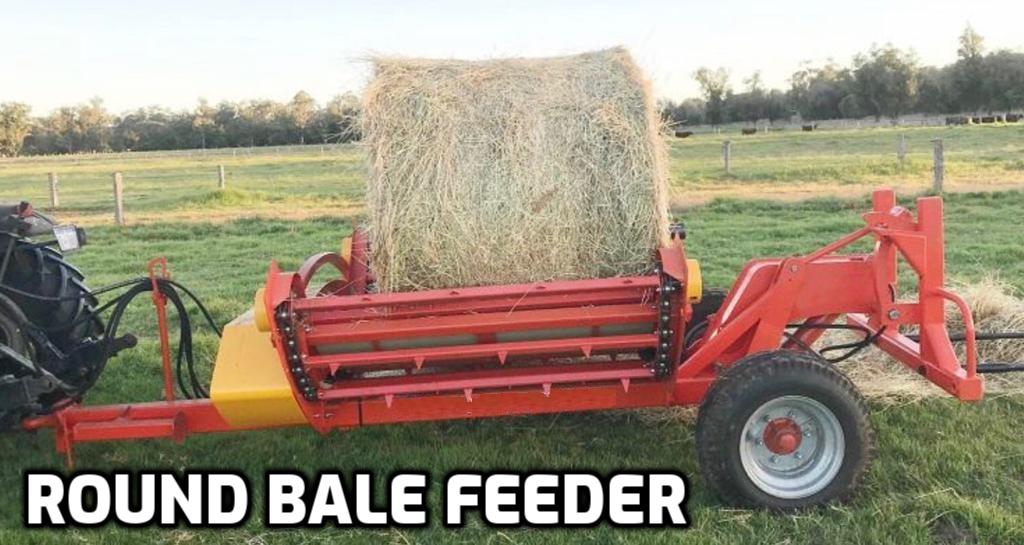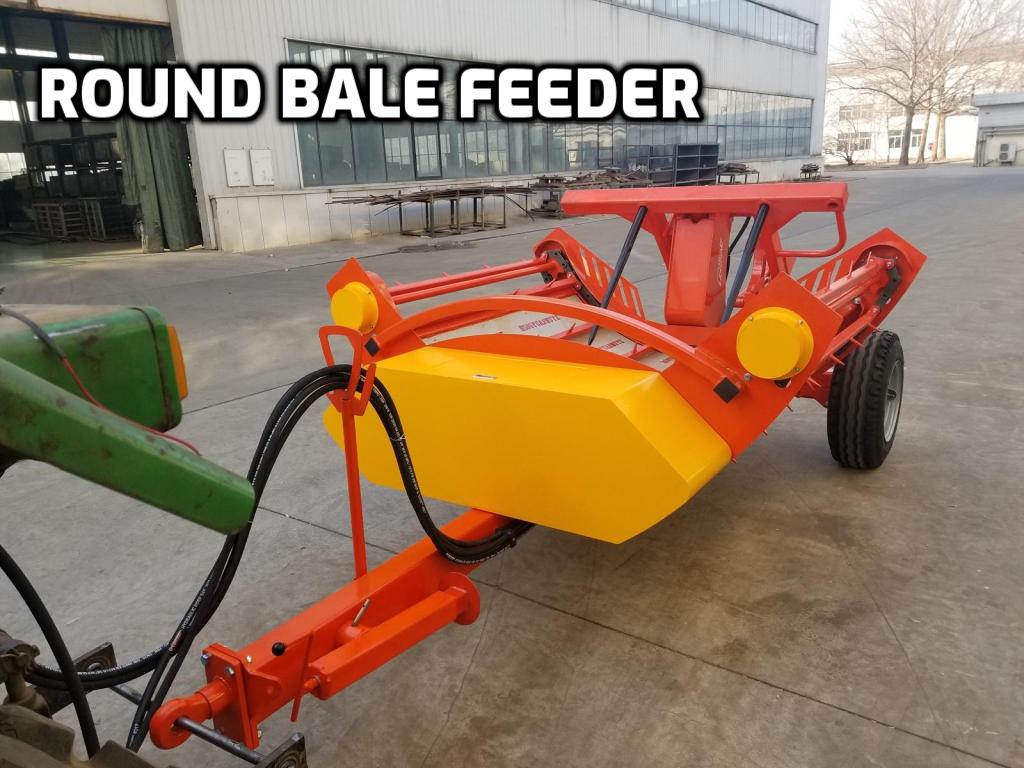 1. Easy to use. Single level feed control makes it very easy to use.
2. Tough chain. Super strong roller chains with tough 1"-5/8 bars.
3. Tough polyethylene floor. Non corrosive, shock resistant.no waste of feed.
4. Low maintenance.
5. Single hydraulic cylinder to complete the entire loading operation, and a new gas strut to help reset the loader. And with only one ram.
it's safer and less demanding on your tractor's hydraulics. Unlike other systems, the operator can reverse the bale if necessary, even once the bale is positioned low over the cradle for unwrapping.
6. High quality powder coating gives much more resistance to tough weather.

Fully enclosed extruded polyethylene

floor reduces feed waste.
it will never rust and it will have less drag when compared to steel ones.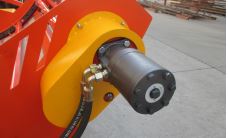 provides unparalleled direct drive strength.
A 400cc Hydraulic motor allows you to feed even the heaviest and sloppiest bales at ease.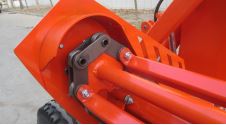 smaller diameter sprockets wich means less torque is required to drive the chains, giving more drive power for tough bales.