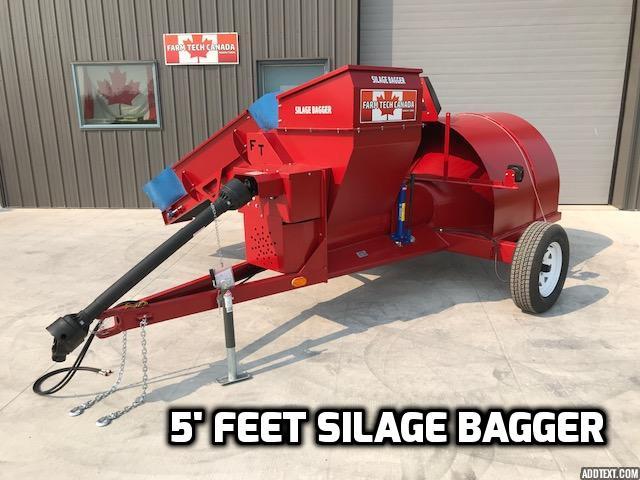 Click below to watch the video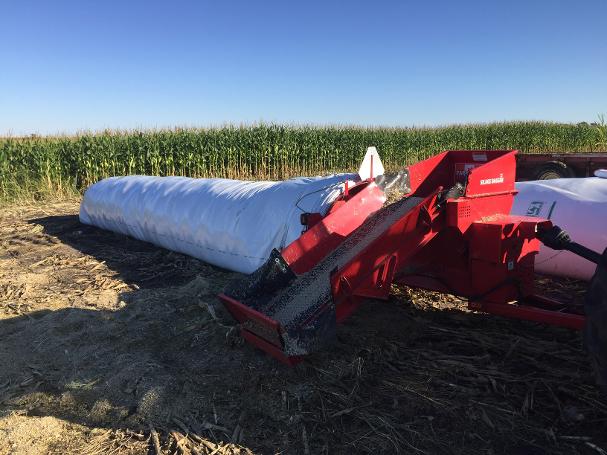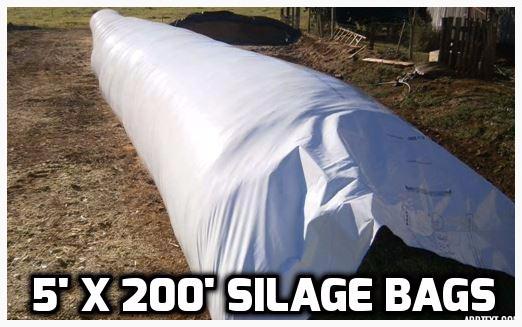 2018 Farm Tech Canada 5' Feet Silage Bagger
14" diameter discharge auger. Heavy Duty auger specially made for silage or grains.




New 20" x 80" Conveyor build to last with "crescent " Rubber conveyor belt.

Heavy duty 540 PTO Drive with shear pin protection.




New High pressure double caliper disk brakes for better compaction of silage in the bag with gauge and hydraulic hand pump.




Uses 5' foot x 200 diameter high strength plastic silage bags made in Canada or USA.




Each bag storage 80 tons to 100 tons of corn silage on average.




Capable of bagging grains.(optional hopper)




15" inches steel wheels.




Adjustable axle height for better suiting to your farmland.




Ready to tow position.

No backstop required.
Hydraulic conveyor level adjustment.
Easy to use Conveyor belt tensioner.
SKF/Baldor 2"-1/2 tapered roller bearing in the main shaft.
Compaction rate: 830 lb/cubic yard or 530 kg /cubic meter
Horsepower required : 75 to 90 hp
One Year Warranty.